Customs Clearing
Custom clearance forms a major part in the Logistics Industry. Our customer can avail the latest and the fastest means of clearing their consignments – Export & Import, through our systemized channels unless otherwise subject to custom rules & regulations. Our customs clearance agents are experts in local specifications, conditions and regulations. This on-the-ground knowledge allows them to handle complete administrative tasks for you swiftly and without complications.

Our comprehensive menu of services incorporates preparation of all necessary declarations and reporting to authorities. Furthermore it includes electronic pre-filing, customs consultancy and documentation processing as well as security sealing and certification.

The key to be an efficient customs brokerage service provider is to under stand the product well and up to date policy knowledge on regulations. Added our constant Endeavour to build and earn trusting relationships with customers and government agencies help us in providing enhanced service levels for customs brokerage. This also helps in advising our customers' possible liabilities and government policy compliances.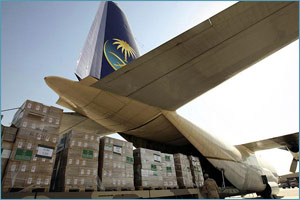 Our Clearing Department is made up of highly experience and well trained personnel with some having previous experience as customs officers, their expertise has made our clearing process a very reliable and fast process.
Our clearing officers are highly conscious of time this is why on a daily basis from Monday to Saturday, the ports where our shipments are expected are visited on time to make sure the process of taking delivery are right on time and following the correct procedures to make sure all the import and export procedures, such as duty and tax, are promptly taken care of.
We make sure that all the documentation processes are efficiently done to provide a prompt delivery.