Warehousing Facilities and Services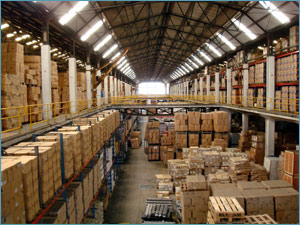 Through our partnership with our official warehouse operators, we offer storage requirements for our clients in warehouses that are highly secured with round the clock security guards, parameter fences outside, divisional roof levels fences inside and lockable gates. These facilities employ well trained skilled staff and are equipped with state of the art cargo handling equipment.
Our Capabilities help us in providing our customers state of the art warehouse facilities;
We provide the following warehousing solutions:
- Ware house management Services (WMS)
- (Bonded/Non bonded)
- Quality control
- Stacking/Racking
- Inventory management
- Kitting
- Purchase Order Management
- Pick and Pack
- Customs Compliance
- Distribution within the Country and Export.
- Express and non Express Deliveries.
- Track and trace Facilities
- Hub and spoke distribution
- Information management
Our ware house facilities can be tailored / customized to our Customers' individual needs. Our warehousing experts could also help manage your warehouse facility and distribution to make sure that you have an efficient supply chain.